Seminyak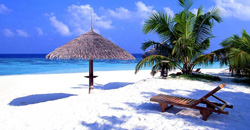 Seminyak is a very popular tourist spot which is situated along the west coast of Bali. The Seminyak area is located just north of the Legian and Kuta region. Seminyak is considered one of the most attractive areas of the Bali region and has been hailed by many magazines and tourists as the best tourist destination of the island. The beautiful, relaxing and sophisticated ambience of Seminyak is sure to amaze tourists from all over the world.
Petitenget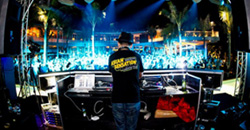 Located on the north side of Seminyak, Petitenget is fast becoming a high-end area to be and to be seen. Boasting a stretch of beach with low cost Warung's – popular during the day for beach-goers during the day an dthose holiday makers looking for very affordable meals, Petitenget also features high-end 5 Star hotels such as 'The W' hotel and uba-groovier than groovy bars such as Potato Head and Hu Bar, it is also the home to many luxury villa developments.
Canggu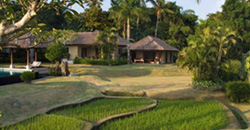 Canggu starts on the border of Batu Belig and stretches many miles north. It is home to the swish Canggu Club which features a country club style facility with tennis courts, large swimming pool and gymnasium. It also has the Canggu International School on it's grounds. Canggu is also the home of 'Echo Beach' which features consistently breaking, world class surf and attracts surfers and travellers from around the World.
Umalas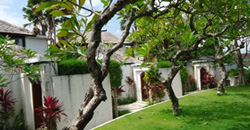 Favoured among ex-pats for villa living, Umalas is a quiet alternative to Seminyak, while only being about 5-10 mins by motorbike (across the rice paddies) from the 'action'. Umalas features many road side Warungs that offer exceptional value for diners. It is also home to 'Gusto' – which offers 'hands-down'  the best ice-cream in Bali. Umalas also has one of Bali's best hairdressing salons 'Spoiled' owned and operated by Max.
Uluwatu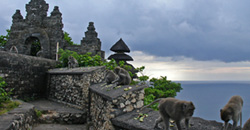 Bali's #1 surf location, Uluwatu or Ulu's as it is referred to is on the far south west corner of Bali on the Bukit Peninsula and attracts surfers from all around the world who flock to the world class left hander. It is also the home to many cliff top iconic villas, such as 'The Istana' and 5 star hotels such as the Ayana Resort with it's famous Rock Bar. The Bukit includes the famous cliff side temple at Uluwatu. A number of the nicer beaches are reached via small roads and a motorbike is usually the best to get there. Around The Bukit there are a number of good white sand beaches, which many consider the best in Bali. Some of the surrounding beaches are Balangan and Padang Padang, which has one of the truly world class left hand surf breaks.
Sanur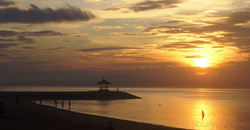 Sanur is a village in Bali, Indonesia which faces a 3km coastline and is a place where you can enjoy and relish your vacation with your loved ones. The beach, water, restaurants, cafes, tourist spots, ancient places, shopping places and luxury villas is what you can get in Sanur. When you come to Bali you will find several fine Bali villas and hotels. However, in Sanur you will find private villas and hotels of all kinds and standards. Three star hotels, five star hotels and luxury villas are all present in Sanur, Bali. Villa Sariska, Taman Sorga and Villa Upama are the most famous villas in Sanur, Bali.
Batu Belig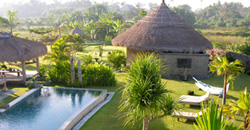 Batu Belig is a recently developed area of Bali with a huge variety of local and traditional things to offer you. The beach is located next to the Bali Sea. The area is known to be natural, quiet and relaxing. Batu Belig gives the true local Indonesian feeling to a visitor coming from abroad. The destination possesses rice fields, lotus ponds, temples and villages. No matter how much development work has been done in the recent years the destination remains unpolluted to date.
Ubud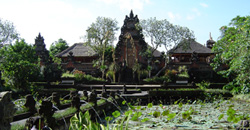 Ubud is an ideal holiday destination for the people who love to experience different culture, nature's beauty and happening lifestyle. Ubud is rich in culture, natural beauty and eventful lifestyle of Indonesian people. There are several reasons on why you should choose Ubud as your holiday destination in Indonesia.
Tanah Lot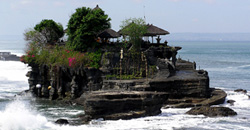 Bali, Indonesia has everything for the visitors coming from all around the world. Traditions, culture, vibrant nightlife, luxury villas, delicious food, amazing sunrise/sunsets and religion are the features that you will commonly witness in Bali. Tanah Lot is among the holiest places of Hindus in the Indonesia. Tanah Lot is situated in west coast of Bali and is known as the home to pilgrimage temple. Bali villas in the nearby areas provide amazing views of this beautiful temple. The temple is surrounded by sea water. However, it is isolated from the coast at the occurrence of high tides.
Kuta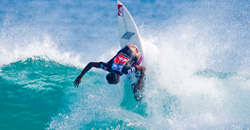 People from all round the globe come to visit Kuta. Kuta is located in Southern Bali. It is well known for its ability to satisfy and mesmerize thousands of people every year with its endless beauty, piece and facilities. Kuta is known to be the main feature of Bali. The destination has a wide opening to the Indian Ocean beach. It explains the reason for it to be explored by some surfing enthusiasts. However, the place has now developed and possesses almost everything within 17.52km range. Many years ago Kuta was known as a fishing village. The place is now often found to be full with crowds from all parts of the world. Kuta's main features include captivating sunsets, vivacious nightlife, huge sandy beach, delicious food and luxury villas.
Legian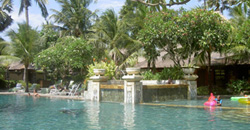 Legian is a picturesque town in South Bali where you will find beautiful beaches, luxury villas and a multitude of shopping options at every corner. Legian is an excellent place to visit while you are in Bali as this low-key town provides all the beaches and shopping opportunities that are available in other areas of the island. The positive thing is that you can enjoy these luxuries in a relaxed atmosphere as this area is quieter and less congested as compared to other areas of the Bali Island.
Jimbaran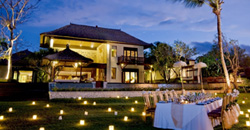 Bali is a place to consider when you are looking for a holiday destination. Jimbaran, Bali is one area where you'll feel ecstatic and relished due to the beautiful sunrise scenery, yummy sea food and luxury villas. It is always fun to go on a vacation and live in a villa or a hotel. However, if the environment is as beautiful as Jimbaran then you can't resist yourself from extending your stay as long as you could. Jimbaran Bay is situated in the South of Kuta Beach. This holiday destination has everything for the visitors. Beach, water, culture, traditions, restaurants, shopping centers, private villas and amazing sunrise/sunsets make this vacation spot a special one.
Nusa Lembongan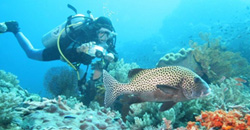 People all around the world choose two sorts of holiday destinations. One type is where people go to have peace in a beautiful environment. The other type is where people go to explore the whole place. When you choose Nusa Lembongan as your holiday destination both the criteria can be fulfilled. Nusa Lembongan is an island in Indonesia. Nusa Lembongan is located in the Klunjung Regency. It is an island consisting abundant natural beauty. People from all over the world come to this part of the world to enjoy the amazing sunsets on the blinding white beach.
Nusa Dua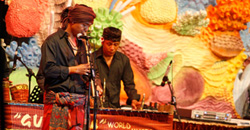 Bali comes in the list of world's most desirable holiday destinations. It is due to the abundant natural beauty which Bali possesses. Bali has everything for the visitors. Ancient buildings, villages, rice fields, white sand, lovely sunrise/sunsets views, rivers, restaurants, water, shopping centers, spas and much more is present in Bali. If you are on a week's vacation in Bali you won't be able to explore the complete island. The best way to enjoy your vacation in Bali is to pick an area to stay in Bali. Nusa Dua is one of the hot favorite tourist spots in Bali, Indonesia. In Nusa Dua you will experience the beautiful sights, yummy food, peace, culture and traditions. You can easily find a luxury villa to accommodate yourself in Nusa Dua. Bali villas provide all kinds of modern day facilities to the customers. Read more about Nusa Dua
Candi Dasa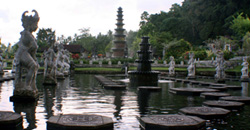 Karangasam lies in the north of Bali just a few kilometers away from Candi Dasa. Candi Dasa is known to be the accommodating town for the people who come to explore Karangasam. Karangasam is the most quiet and peaceful place in Bali, Indonesia. Undoubtedly, Karangasam possesses some of the best sights in the whole world. You will get to see rice fields, mountains, jungle and much more in this spectacular part of the world. The place is separated from the other parts of Bali which makes it a complete package for the people who are looking to get away from the urban life and crowded tourist spots. The best way to explore Karangasam is to get accommodated in Candi Dasa.
Gili T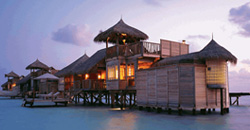 Gili T (Lombok) is a beautiful island in Indonesia filled with natural beauty and amazing sights. Gili T is also known as Lombok which means chili peppe. Lombok is situated 375km away from the equator towards the south. The island possesses tropical climate and warm sea water. The temperature stays between 27° C to 30° C. Indonesia's 2nd highest mountain is present in Lombok. Mt. Rinjani with a height of 3726 meters provides exceptional view to the people visiting the island. However, if you plan to climb the mountain make sure you have sweaters and jackets because it gets very cold up there. Don't miss the fun of climbing the Mt. Ranjini when you are spending your holiday in Lombok.