In Nusa Dua you will experience the beautiful sights, yummy food, peace, culture and traditions. You can easily find a luxury villa to accommodate yourself in Nusa Dua. Bali villas provide all kinds of modern day facilities to the customers.
Pantai Geger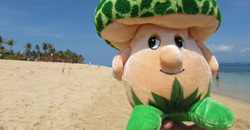 The beach Pantai Geger in Nusa Dua isn't owned by any of the resorts or restaurants. It is a public beach so it possesses the glimpse of Balinese culture and tradition. The sand on this beach is blindingly white and the water is warm and cozy at this beach. All kinds of water sports are commonly witnessed at this beach. The best way to enjoy your time at Pantai Geger Beach is to have a massage. A complete body massage while laying yourself on the blinding white sand would give you immense pleasure and relaxation. Enjoy a cocktail drink while watching the beautiful sunset in Nusa Dua at Pantai Geger Beach.
Serangan Island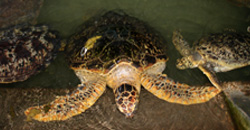 Serangan means "Turtle" in Indonesia. Serangan Island or Turtle Island is a must visit for anyone coming to Nusa Dua. The island is a place for the conservation of sea turtles. The island isn't far away from Nusa Dua. You can easily rent a boat with a guide to explore this beautiful island. The bottom of the boats is made of glass so that you can witness the marine life. Serangan Island also holds immense importance from the religious point of view. Serangan Island is the holiest site for the Hindus in Bali. Although, the size of this island is diminutive but it still possesses four temples which makes it a holy place for the Hindus. The island is small but still it's worth surfing it.
The resorts in Nusa Dua offer jet skis, para sailing, kayaking and jet boats. If you haven't indulged yourself into any of these water sports then you can do it right here in Nusa Dua. These water sports would be more fun in Nusa Dua than any other part of the world due to clarity of the water. You can enjoy the water sports all day long with your family and friends. All kinds of packages and deals are available when it comes to accommodation in Nusa Dua. You may simply go online to book a private villa or a hotel room in Nusa Dua. The luxury private villas are the ones where you want to live when you are on a holiday in Nusa Dua. Do check the deals and packages for these villas as they are quite affordable.